No matter if you need a simple 2 page website or a complex multipage website, we have all the skills services and experience that you need to turn your business or hobby into a real internet presence.
Our websites are built, deployed and maintained through the Industry leading WordPress platform. As a result you are automatically getting a level of stability and performance that is hard to beat.
Sometimes, all a customer needs is a simpler one page static HTML website; no problem, we got you covered.
On the hosting side of things, we provide backend cPanel expertise. 
You need this to:
perform updates and regular maintainence on your site
look after your databases
create and manage email addresses and email redirects
manage visitor information
visitor site submissions and contact referrals
domain level maintenance
site backups
and all that good stuff
It is generally accepted that over 30% of all web interaction occur using mobile devices. As a consequence, all our sites are optimised for both desktop and mobile users.
Having a website that is specifically mobile aware introduces very important requirements to the design and layout process. Therefore, you need specific expertise to handle both sets of traffic from the same physical website.
For example, view this page on your mobile to see the difference between a Desktop/Tablet presentation versus a Mobile presentation.
What do I get for my money?
Time for the meat and potatoes. All customer packages will include, but not be limited to the following:
Detailed consultation sessions – logo design, website palette, website structure, number of pages etc.
Initial content agreement with a phased semi-live delivery facilitated through an appropriate subdomain.  This means you can monitor your site development for real from your own browser.
A number of, to be agreed, content revisions.
Specialised optimisation for Tablet and Mobile devices.
Pre-agreement on cost ceiling for the use of specialised website components. These components provide additional services for Image compression, Page Caching and other site optimisations as needed. No hidden cost surprises.
Full gambit of Search Engine Optimisation (SEO) techniques. This makes the site more attractive to search engines like Google, Bing, etc. This includes registration of your site with both the Google and Bing search engines as well as other specialised services.
Integration with Google Analytics, if needed.
and, a bunch more detailed stuff that we will work out together.
All of our contracts include ongoing Website Maintenance Agreements. We also offer special provisions to ensure your peace of mind in the event of an out-of-hours emergency.
Plan for the worst and hope for the best.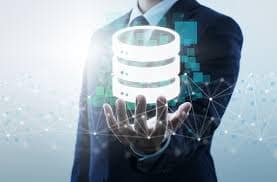 Once your website is up and running it is a static entity. The next logical step is to integrate with up to date information and data that changes often. You will need to have this updated information displayed in near real time to the site visitor.
Dynamic information often requires integrating your website with live, real world data from news sites, stock markets, and feeds from social media sites.
More traditional integration with business databases is high on our list or business needs, so your website will better display your companies up-to-date product information.
[under construction]
More information coming soon…
More advanced users require that their website allows them to sell directly to visitors. 
This means not only integrating your site with stock control databases, but also integrating with product image & pricing databases.
eCommerce website are the most complex and must include:
Product portfolio
Shopping cart
Payment clearance
Third party payment integrations like PayPal.
[under construction]
More information coming soon…